Planet Earth threads!
The Colorado Needlepoint Roadshow is headed for Castle Pines! Needlepoint lovers for miles around are anticipating a great weekend of shopping, stitching, learning and fun. Show starts Friday, September 6 (1-7 pm), continues Saturday the 7th (10 am – 6 pm) and Sunday (12-5 pm) at the Castle Pines Community Center, 7404 Yorkshire Drive, Castle Pines CO 80108.
Karen Barton and Jill Likes are busy taking delivery of painted canvas designs by Cooper Oaks, Melissa Shirley, Ewe & Eye, Associated Talents and Canvas Candy. Also arriving are threads from Planet Earth, with a trunk show of Silk, Pepper Pot and Opal threads to choose from.
Janet Gebow will be teaching a painted canvas design by Melissa Shirley and even more classes on stitching with beads and ribbons. "The name of my company, The Artful Canvas – Needlepoint in Depth, echoes my goal of bringing to needlepointers unique techniques to add perspective, light, line, color, texture, and depth to canvases through the use of so many of the wonderful threads, embellishments, and stitching techniques available today to all of us who have a passion for the art of needlepoint."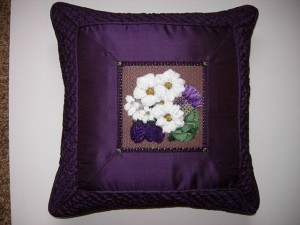 Melissa Shirley Design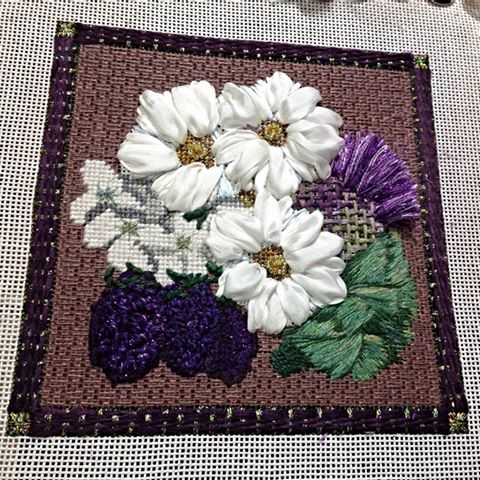 Canvas designed by Melissa Shirley; stitched by Janet Gebow.
So, Colorado Columbine members, gather your favorite stitching buddies and plan to hit the road…show! Buy a canvas and threads or bring something to stitch and plan to sit a spell. Visit the Colorado Needlepoint Roadshow on Facebook for more information.
If you cannot make the Roadshow, don't go threadless!! Visit our wonderful advertisers HERE to keep the stitching going.
---
Comments are closed.