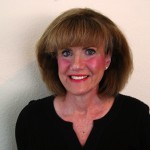 President Lea
By Lea K.
There are several more needlepointing books that everyone should take a look at! All are from the public library.
The "first" book, not to miss, is titled: "Folk Art Needlepoint – 20 Projects Adapted from Objects in the American Folk Art Museum," and written by Ruth Peltason, c 2008. This book is nicely organized thematically by types of folk art motifs – such as flowers and daily life and offers 20 projects and variations from the American Folk Art Museum that is the country's leading museum in this field. The author provides delightful notes on the motifs and museum pieces that are inspiring. Also, this book's talented needlepointer, Karyn Gerhard not only charted all the patterns, but stitched ALL the books projects. "Folk Art Needlepoint" also presented insightful commentary on motifs and original artworks presented from this museum.
Secondly, but no less important, is the book titled, "101 Needlepoint Stitches and How to Use Them," and the author is Hope Hanley, c 1986. Remarkable stitches, and best yet — the very same book available now as an E-Book – the on-line book electronic resource. Visually, the bold colors offered by the digital computer screen can show these actual stitches incredibly nicely. Additionally, librarians specializing in E-Books are nice resources. Please take a look at these not only interesting but entertaining books, as well.
These books can entertain on any snowy day.
BEST WISHES TO EVERYONE, YOUR FAMILIES AND FRIENDS FOR A
"HAPPY THANKSGIVING" AND "SEASONS GREETINGS."
Be sure to note the 2014 program information in next post…
---
Comments are closed.