Needlepoint stitchers from Columbine Chapter will want to get these beauties on the calendar in 2014! Expert instruction, beautiful threads and canvases, new designs are all on tap for all members to enjoy. The Denver Metro Needlework Consortium serves us all and brings together the best in Colorado needlepoint offerings.
Designers Toni Gerdes and Sue Reed are going to town on new designs! Check out the link below, which takes you directly to the Denver Metro Needlework Consortium:
Or view the designs here: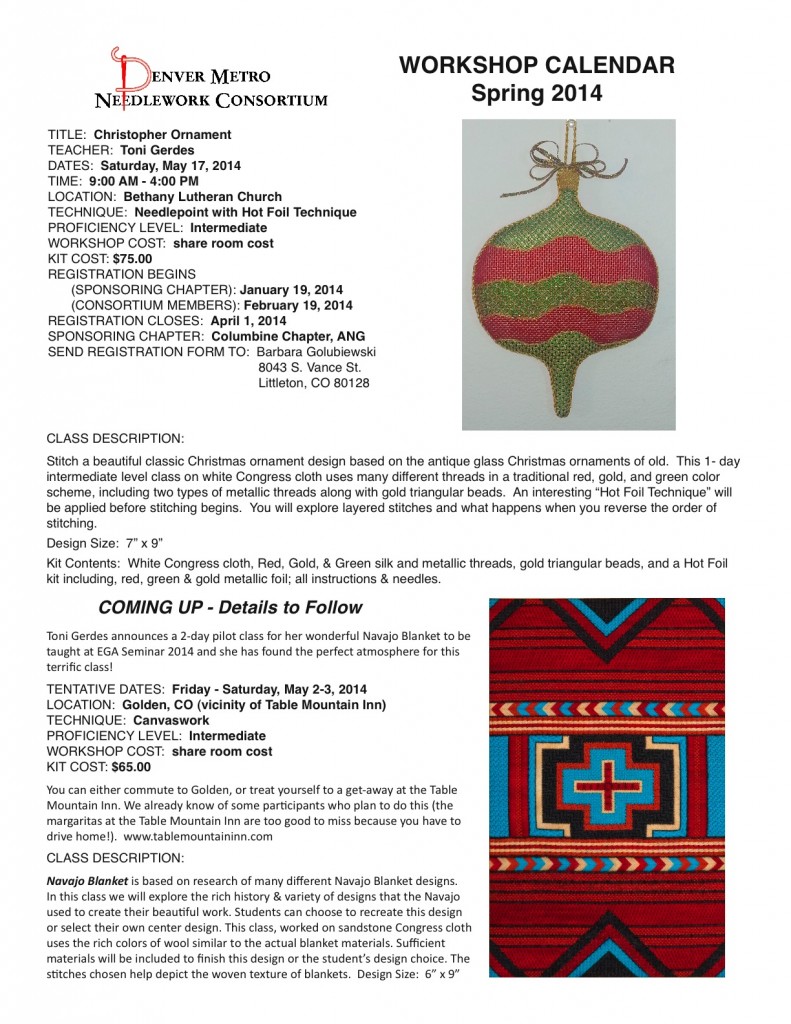 2014 Denver Metro Consortium classes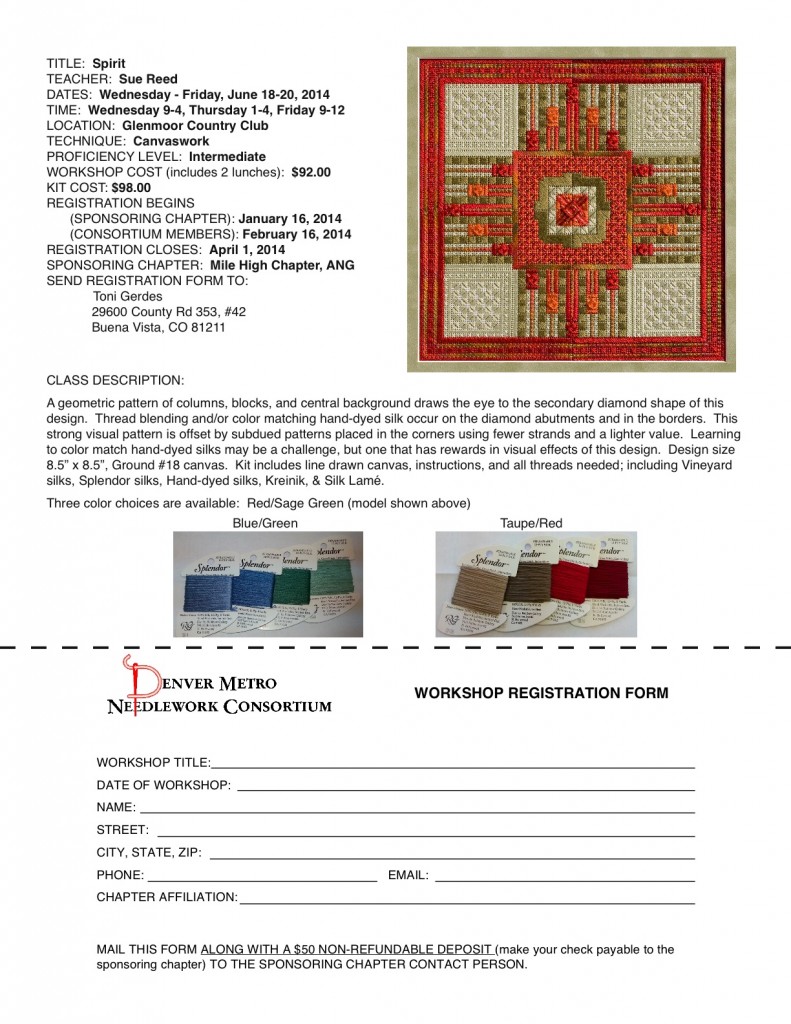 Denver Metro Consortium classes for 2014
Don't forget our General Meeting on Monday, January 20 (Martin Luther King Jr Day, and yes, we meet) at 6:50 p.m. at Bethany Lutheran Church.
We will be seeing the results of the year-long project called 'Galaxy' on which our members have been working: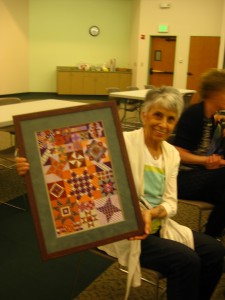 Barb shows a magnificent finished piece at a recent Show & Tell.
See you there… much exciting stitching awaits us in 2014…
---
Comments are closed.