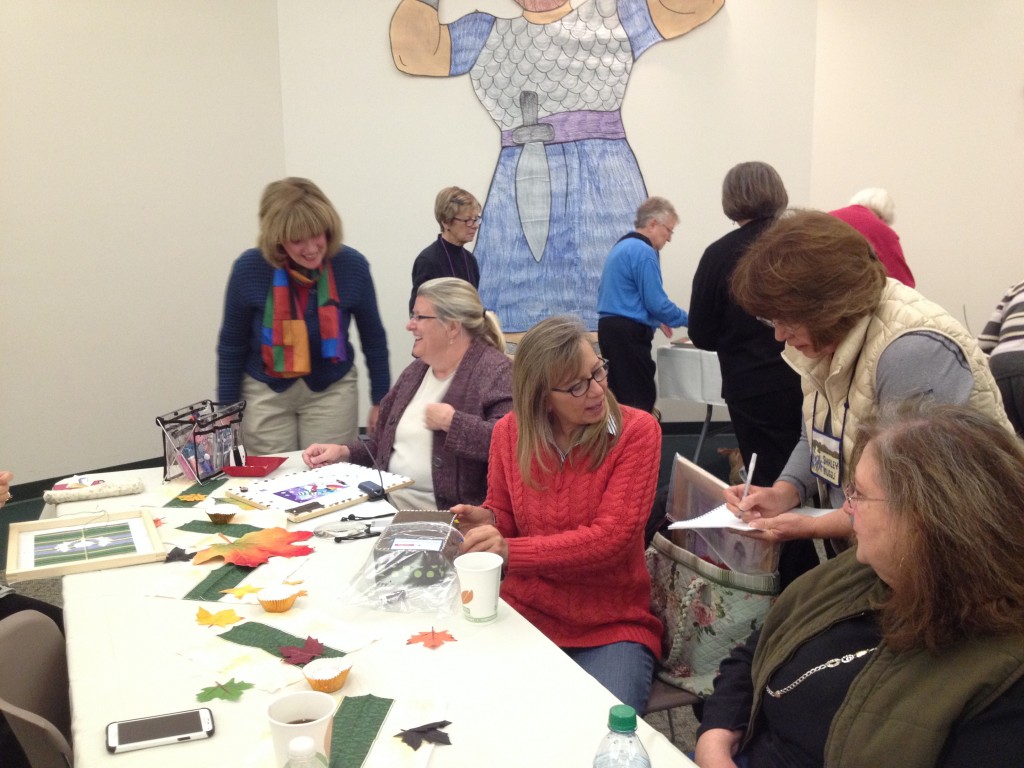 Colorado Columbine members enjoying their party.
In November each year, the membership of the Colorado Columbine Chapter of the American Needlepoint Guild enjoys a holiday party before everyone gets caught up in December's activities.  Stitchers compare notes, get reacquainted, meet new people and feast on the goodies of the banquet table.  This year's festivities were organized by Hospitality chair Janet C., who did a remarkable job and presented us with our best-ever smorgasbord!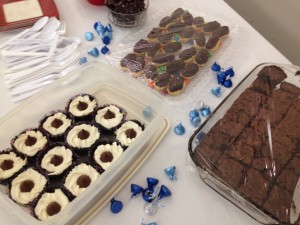 Tempting desserts!
What could possibly top such a feast?
In a flash, stitchers would tell you  n-e-e-d-l-e-p-o-i-n-t!   So after a quick meeting conducted by president Lea K., stitchers got down to serious work on their projects. There were Christmas designs in progress, a stitcher hand-finishing a completed project, a correspondence course in play & other beautiful creations being completed. Below is a beautiful stocking containing imaginative stitches using beautiful threads: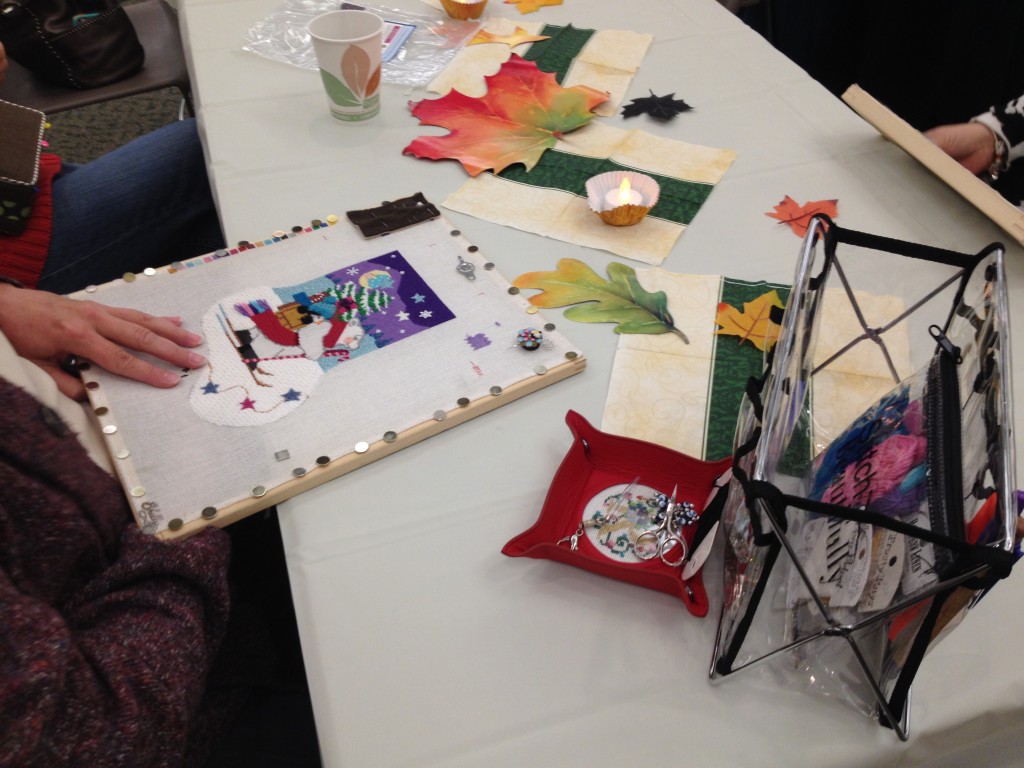 Jane's stocking almost complete!
Be sure to check out our Facebook page (click the link above right, SOCIAL / OUR FACEBOOK PAGE) for more holiday photos featuring our needlepoint handwork.
Also, don't forget to visit our local needlepoint supporters, our ADVERTISERS (click on the tab at top), who are so helpful, for your needlepoint supplies.
Happy stitching, everyone, and we will see you all on the third Monday in January, 2015 (no meeting in December). We DO meet on the Martin Luther King Jr. Holiday.
Colorado Columbine Chapter, American Needlepoint Guild
Third Monday of each month except Aug & Dec., at 6:50 p.m.
Bethany Lutheran Church
4500 E. Hampden Avenue
Cherry Hills Village, CO 80113
Email us at columbineang@gmail.com for more information.