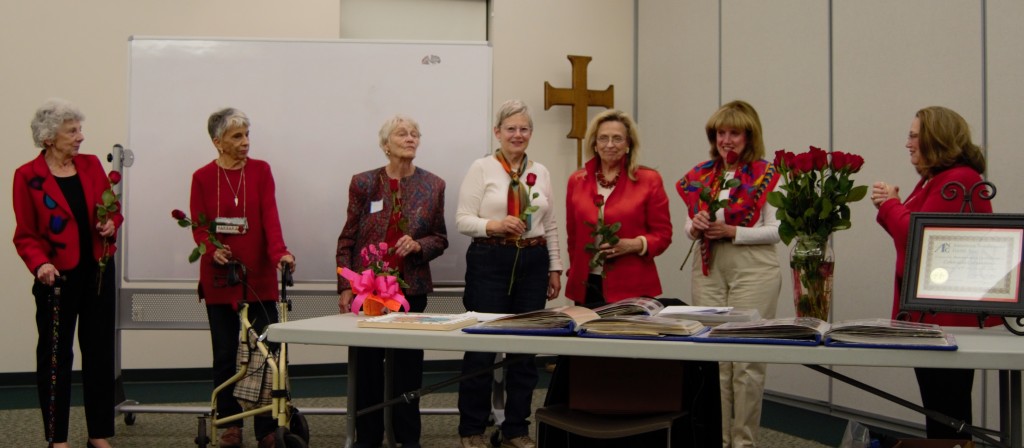 Six past presidents graced the annual dinner and kickoff to the 40th anniversary celebration for Colorado Columbine Chapter of the American Needlepoint Guild!  Wearing ruby red, the color symbolizing a 40th anniversary, the past presidents were called to the podium one by one to accept beautiful long-stemmed red roses from the president-elect, Gloria M., at far right in the photo above. The past presidents are, from left to right, Caela T., 1981-82; Barbara C., 1990; Maxine F., 1984-86 and 2001-03; Cynthia L., 2003-04; Vicki M., 2010-12; Lea K., 2013-15.
Stitchers past and present from all over the Denver metro area attended the annual dinner and installation of new officers. It was fun to see members from past years and do a bit of catching up. A sea of red color greeted all who arrived for the celebration. New members were added and visitors were warmly welcomed.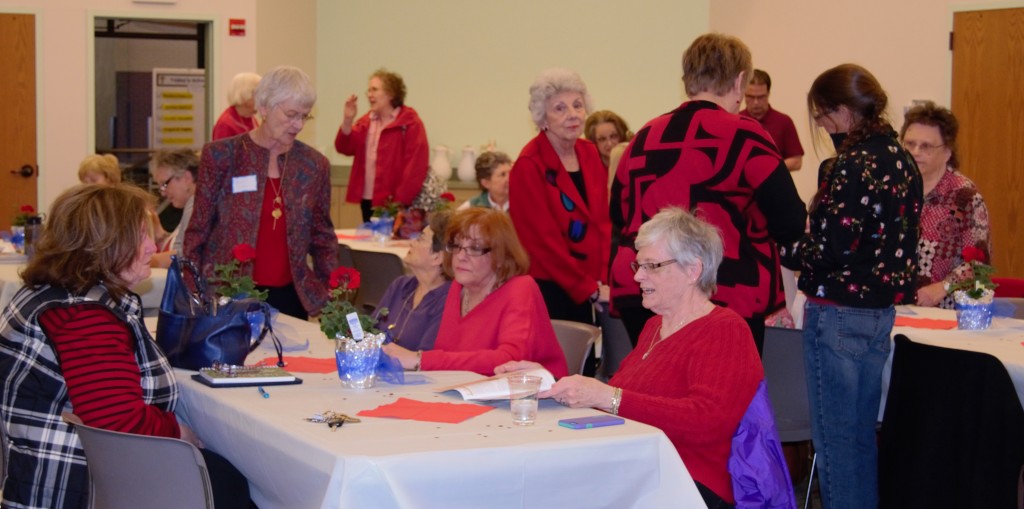 A cake graced the banquet table arranged by Janet C. and Barb G.: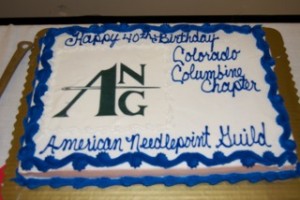 Up next? The May meeting is the 18th, and we'll be stitching columbine-themed nametags! Mark your calendars and we'll see you at 6:30 p.m. CLICK HERE FOR STITCH INSTRUCTION FOR THE NAMETAG.
Colorado Columbine Chapter, American Needlepoint Guild
Meets Third Monday of each month except Aug & Dec., at 6:30 p.m.
Bethany Lutheran Church
4500 E. Hampden Avenue
Cherry Hills Village, CO 80113
Email us at columbineang@gmail.com for more information.
Follow us and see our finished needlepoint on Facebook: https://www.facebook.com/ColoradoColumbineAng