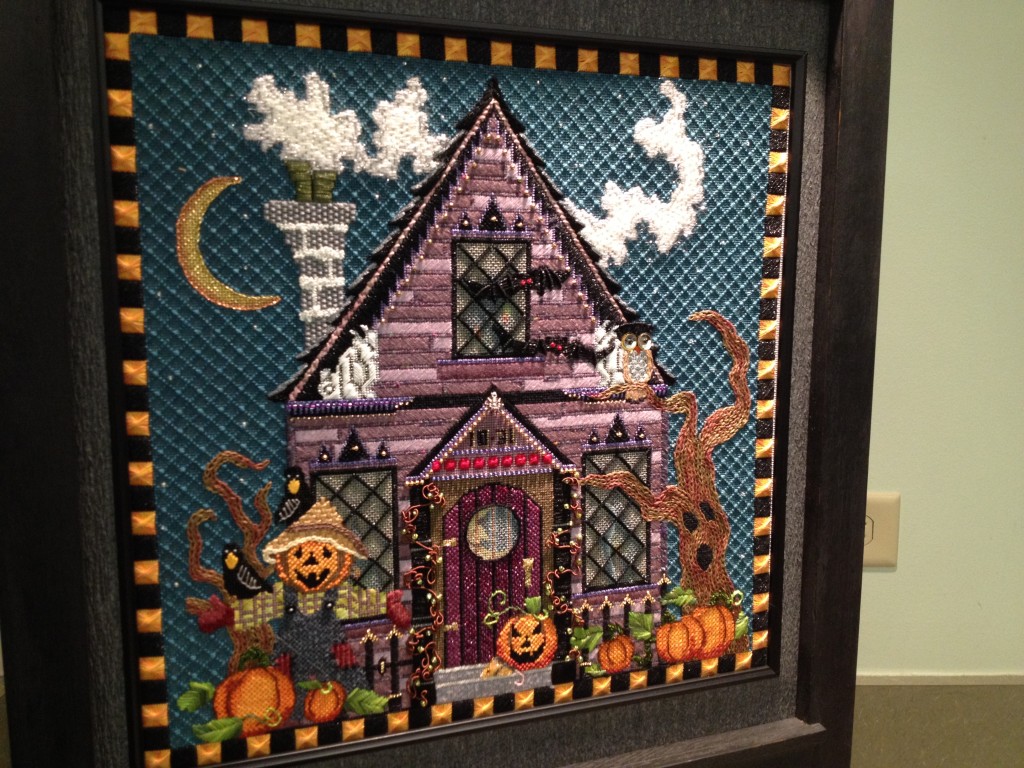 The Colorado Columbine Chapter of the American Needlepoint Guild will next meet on Monday, September 17, 2018 at 6:30 p.m. at Bethany Lutheran Church.  After a lovely summer break, members will reconvene to see a preview of the 2018-2019  classes & projects.
A special Show & Tell:  Bring a very favorite piece of needlepoint to show and share!  We want to hear why it speaks to the heart, no matter whether you stitched it or grandma did.  We all love, love, love needlepoint, so there will never be a more appreciative audience for your efforts!  The spectacular Halloween fire screen above, stitched by a member, was a showstopper!  Will it make the cut as the stitcher's favorite?  Can't wait to see!
Colorado Columbine Chapter, American Needlepoint Guild
Meets third Monday of each month except Aug & Dec., at 6:30 p.m.
Bethany Lutheran Church
4500 E. Hampden Avenue
Cherry Hills Village, CO 80113
Email us at columbineang@gmail.com for more information. 
Follow us and see our finished needlepoint on Facebook: https://www.facebook.com/ColoradoColumbineAng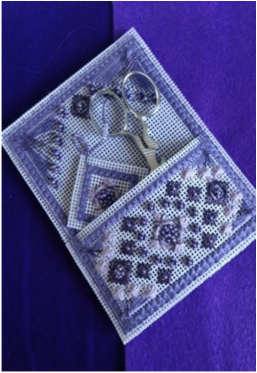 Our July class is a charming scissors case stitched on paper! A very antique look for our stitching rooms.
Our June meeting offered a Fourth of July class to stitch a merry dress form in red, white and blue, of course!
We take a break in August, then resume meetings on the third Monday  in September. Join us!