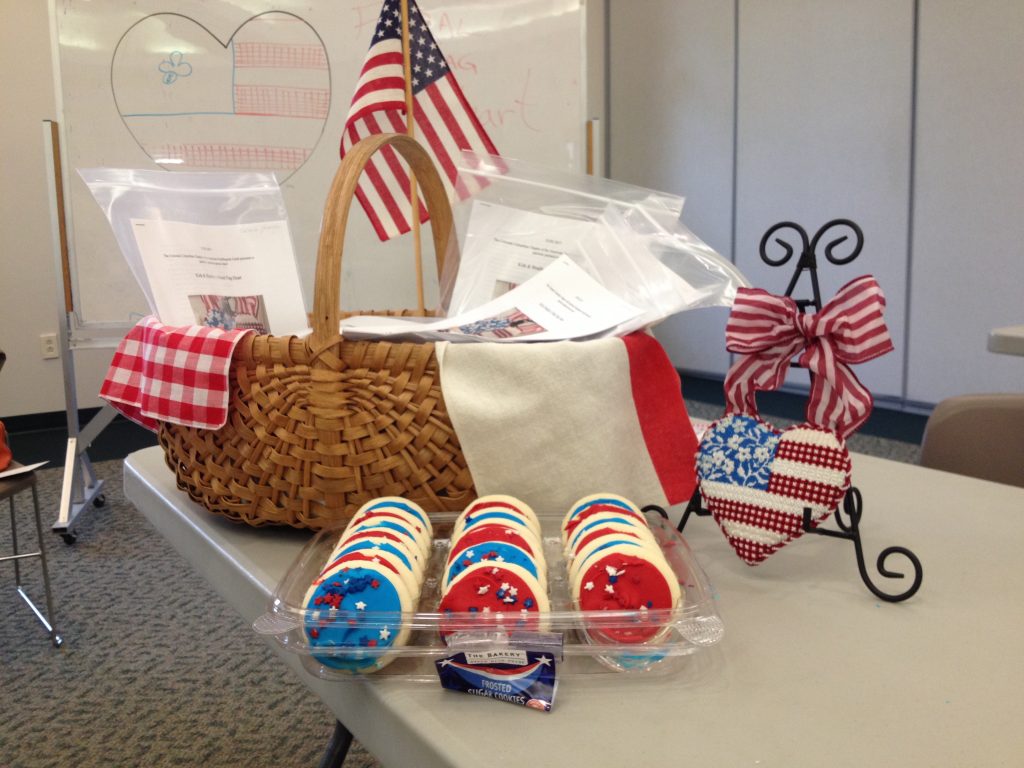 Summer stitching isn't always about flags, although they are great fun.  Colorado Columbine Chapter needlepoint stitchers like to catch up at the regular July meeting (JULY 15, 2019) and work on the projects from the past year.  The instructors are on hand to answer questions and kick away the roadblocks to finishing.  Take advantage of this wonderful evening of casual fun and stitch time!
THEN!!!!!!!!!!!
Put this date on your calendars, stitchers:  E-N-O-R-M-O-U-S  S-A-L-E  on September 16, 2019
Hundreds of stash items, canvases, threads, kits, designer guides & accessories will be on sale at our fall meeting on Monday, Sept. 16.  Stay tuned to this space and be alert to emails from our president.  We want all members to attend and support the dispersal of beautiful items to good homes.  Think of it as needlepoint rescue!  Who doesn't love a good needlepoint project???
Join us!
Colorado Columbine Chapter, American Needlepoint Guild
Meets third Monday of each month except Aug & Dec., at 6:30 p.m.
Bethany Lutheran Church
4500 E. Hampden Avenue
Cherry Hills Village, CO 80113
Email us at columbineang@gmail.com for more information. 
Follow us and see our finished needlepoint on Facebook: https://www.facebook.com/ColoradoColumbineAng