Signups end in November for Colorado Columbine Chapter's February 21st class on Creating Your Own Pendant!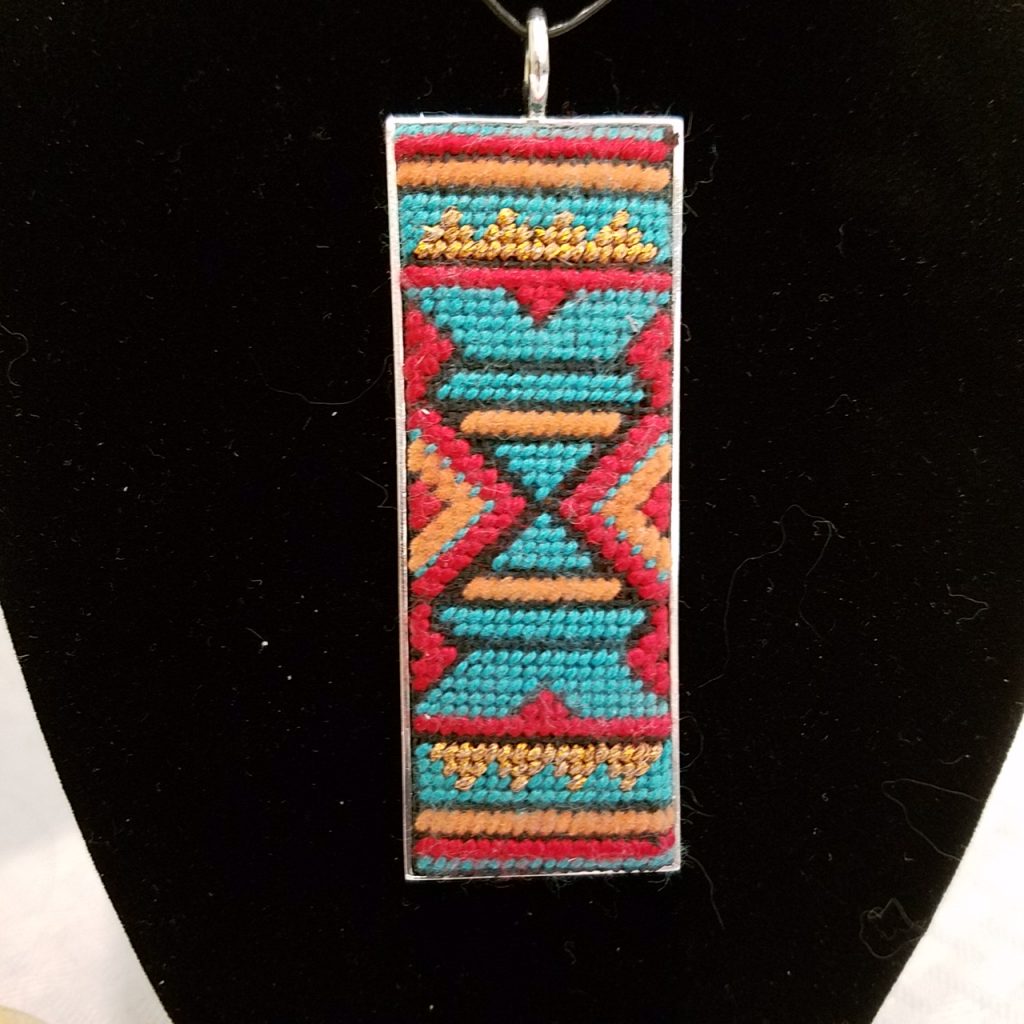 Title: Create Your Own Pendant
Date: February 21, 2017
Leader: Madonna                     Materials Fee: $20                     Level: NA
Sign-ups Close: November 2016
Description: You are challenged to design your own jewelry pendant. Your threads, your design – your creation! Each silver-overlay pendant is created by hand in Mexico. Your choice of round or rectangle. Materials include pendant, cord with clasp, canvas and graph paper to chart your design. Use your own ideas or adapt an existing pattern. Examples shown are an embellished initial and an adaptation of a Native American design. Later we can display our creations and have fun choosing the group's favorite!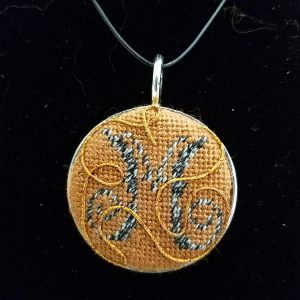 March – Spring Garden Floss Tag Class. Instructor:  Madonna.
Signups:  Available Starting in September, Closing in January
May – "Al E. Gator" Frame Weight on Line-Drawn Canvas. Instructor:  Gretchen W.
Signups:  Available Starting in September , Closing in March
June – Kirk & Bradley Floral Heart Flag Painted Canvas. Instructor:  Vickie.
Signups:  Available Starting in September , Closing in January
** Note that payment in full in required upon close of registration, so that the classes supplies can be purchased and kitted in time.
We are presenting the programs well in advance for Spring 2017, to allow everyone adequate time to register.  Thank you!
Colorado Columbine Chapter, American Needlepoint Guild
Meets third Monday of each month except Aug & Dec., at 6:30 p.m.
Bethany Lutheran Church
4500 E. Hampden Avenue
Cherry Hills Village, CO 80113
Email us at columbineang@gmail.com for more information. Follow us and see our finished needlepoint on Facebook: https://www.facebook.com/ColoradoColumbineAng
---
Comments are closed.