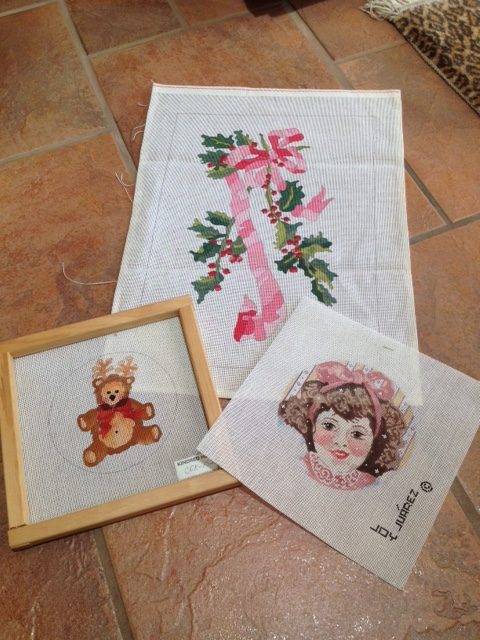 OOOOhh, la-la! A large estate sale of needlepoint goodies is heading to Colorado Columbine's fall kickoff meeting on September 16, 2019!
All stitchers of needlepoint or embroidery in the metro area are invited to spend the evening shopping.  Canvases are untouched or are UFOs, some kitted with all threads.  Best of all are the B-A-R-G-A-I-N  P-R-I-C-E-S!!!!!!!!!  Canvases start at $3 and rarely exceed $10!!!!!!!!
These are twin estate sales from avid needlepointers. Beautiful vintage and modern pieces available.  Threads and trims galore. Free tools, stitch guides and patterns.
Did we mention B-A-R-G-A-I-N  P-R-I-C-E-S????? 
Stay tuned to this space, where more tempting designs will appear.  Drop in on Monday, September 16!
Colorado Columbine Chapter, American Needlepoint Guild
Meets third Monday of each month except Aug & Dec., at 6:30 p.m.
Bethany Lutheran Church
4500 E. Hampden Avenue
Cherry Hills Village, CO 80113
Email us at columbineang@gmail.com for more information. 
Follow us and see our finished needlepoint on Facebook: https://www.facebook.com/ColoradoColumbineAng
---
Comments are closed.