Reviews by Lea K., President, Colorado Columbine Chapter, American Needlepoint Guild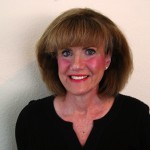 President LeaJust think of a home library that includes a few books about needlepointing, and some will tell you that having a few if not more needlepoint books on your shelves is necessary and even essential.
And, I agree.
So, my "first" needlepoint book choice is one that I own and is an encyclopedia about stitches. Many, many stitches. This is not only a handy resource book to have, but makes for nice browsing periodically. The title of this book is "The Complete Illustrated Stitch Encyclopedia" copyright 2004, by: Sterling Publishing Company., Inc.
There are a total of 250 stitches and even 30 projects included. For example, there are "Looped Stitches," i.e., chain stitches, open filling stitches, etc.; "Knotted Stitches," i.e., outline stitches, etc.; "Composite Stitches," i.e., blackwork patterns; "Needlepoint Stitch Library" i.e. easy stitches, tent stitches, diagonal stitches, block stitches, filling stitches; "Needlepoint Composite Stitches," such as radiating filling stitches; "Special Techniques," as in drawn-thread work, pulled-thread work, ribbon work, beading work and bargello; and "Finishing," or framing a design.
Complete Illustrated Stitch Encyclopedia
There are even more stitches mentioned, and with colorful visuals on each page of this 315-page book. Truly a treasure, it is a useful resource that I personally have utilized often even when there's a snowstorm. Take a look. You'll be nicely surprised.
A needlepoint book from Creative Publishing International
My "second" needlepoint book choice is "The Complete Photo Guide to Needlework." copywrite 2012, by: Creative Publishing International, Inc. and this time, borrowed from the public library.
There is an entire section on needlepoint and with the other chapters comprising The ABCs of Needlework as one chapter, ribbon and thread another, beading yet another and last, but certainly not least, "Needlepoint." Needlepoint canvas is discussed as is preparing the canvas and also many wonderful "threads" are shown. There is a variety of thread choices: wools, wool blends, silk, silk ribbons, pearl cottons, braids (metallic), linens, synthetic ribbons, tubular threads, specialty threads, polyesters, flat-rayon ribbons.
Of nice interest are the visual samples presented with bright and bold colors. For example, the stitches presented are: brick stitch, double-brick stitch, pavillion stitch, zigzag backstitch, cashmere stitch, basketweave stitch, continental stitch, mosaic stitch, t-square stitch, smyrna stitch, leaf motif stitch, fishbone stitch, Rhodes stitch, and waffle stitch.
Also, project samples are present with both patterns and photographs of the completed projects. Interesting.
All in all, a nice book presentation that all can deliberate on and on and on. Please take a look.
---
Comments are closed.