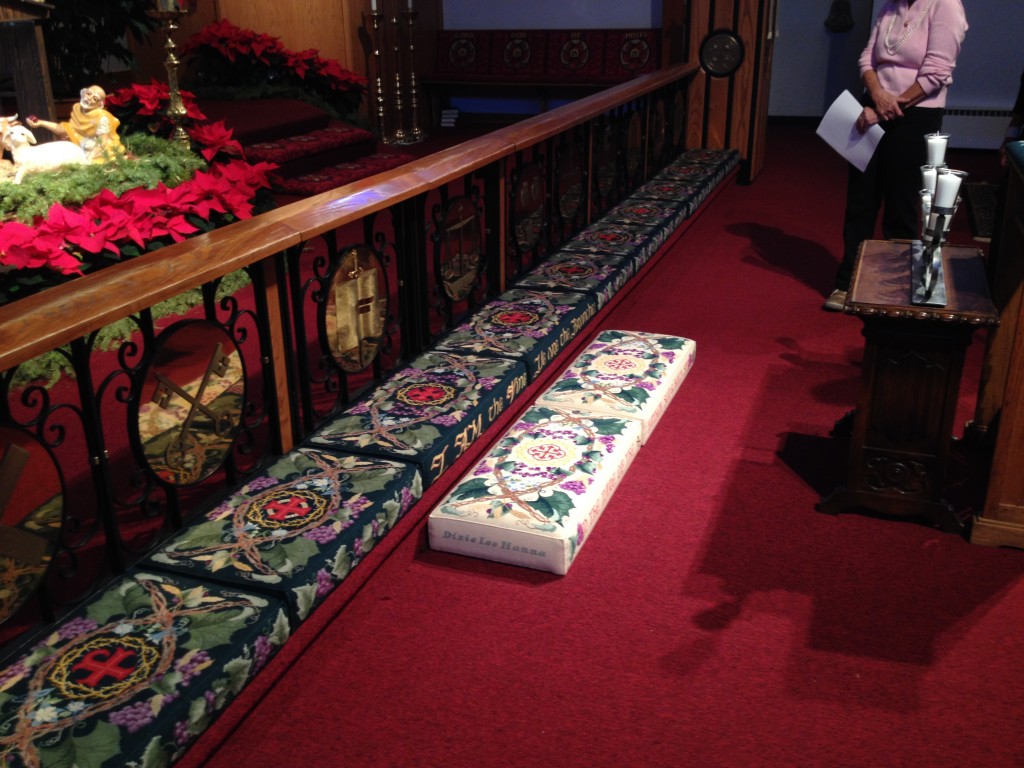 The wedding kneelers at St. Michael's.
Every year before Epiphany, St. Michael's and All Angels Episcopal Church of Denver throws open its doors to invite the community to see the beautiful sanctuary.  It is decorated for the season and filled with needlepoint work done by its St. Clare's Needlepoint Guild of church members. The stitchers of the Guild have been filling the church with needlework for 34 years.
In the photo above, the ivory wedding kneelers are on display, one for the bride, one for the groom. The are stitched with embroidery floss and French wool. The blue kneelers at the alter are for communion takers and are stitched on 13-gauge canvas with wool. The cushions are rotated to distribute the pattern of wear. All were designed by a guild member who specializes in ecclesiastical designs, and carefully plotted out on graph paper and sized to fit the span of the altar.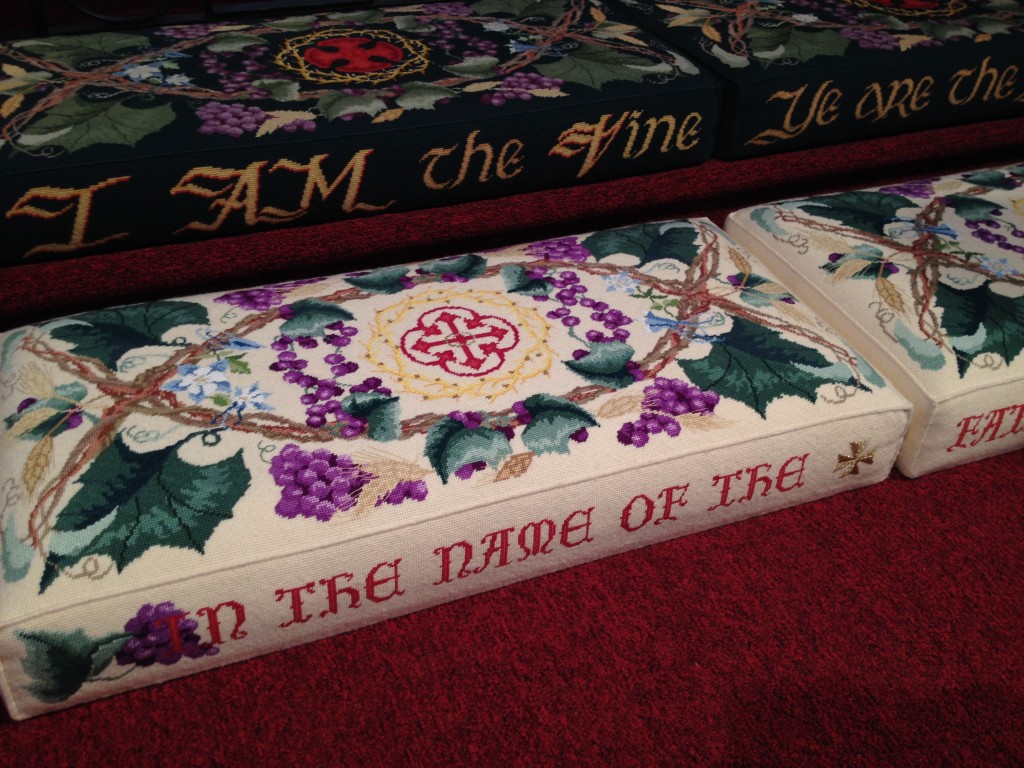 The wedding kneelers.
Kneelers fill the pews in the sanctuary and the choir above it, each designed and stitched by the members, who must stitch samples before being invited to join the Guild.  The designs include elaborate crosses and symbols of Christianity such as the pomegranate, below.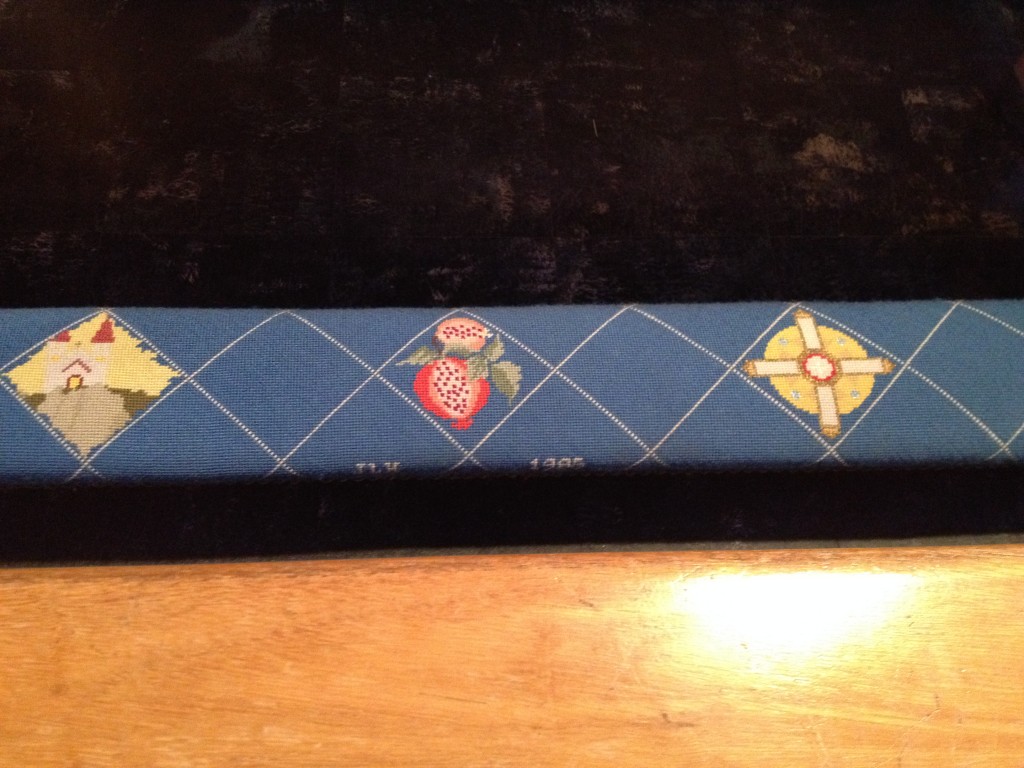 Example of kneeler in the pews.
About 150 stitchers have served the Guild over the years.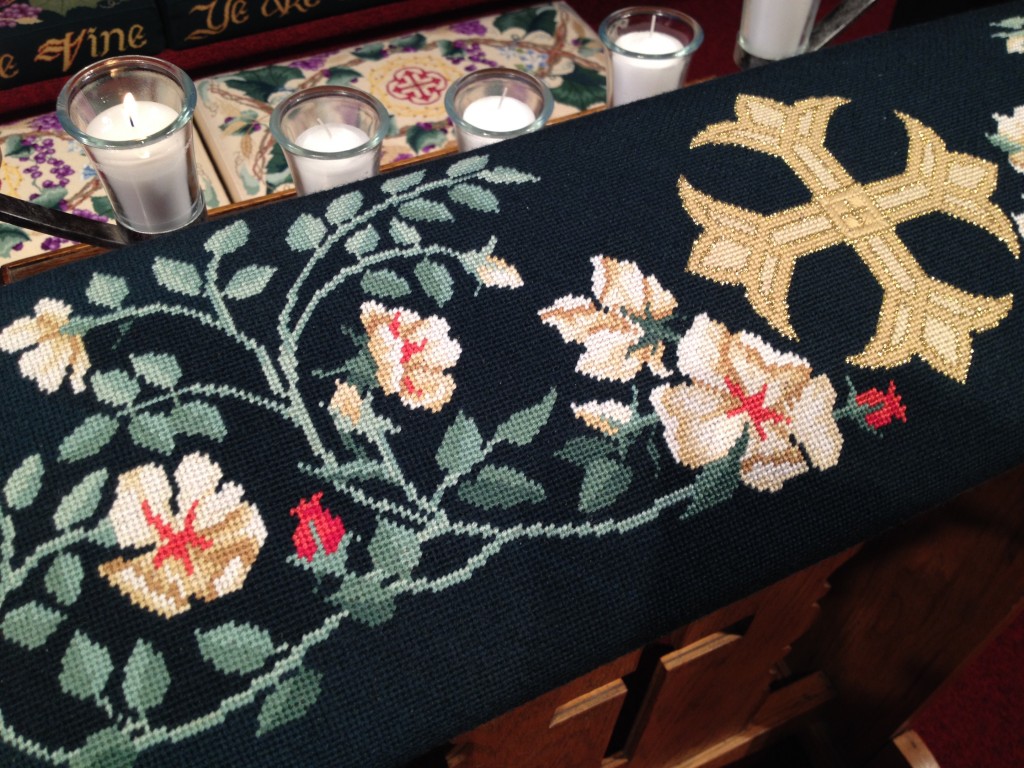 Roses and cross, in needlepoint.
Wool on the roses, and a little bit of metallic thread used in the cross, which make it stand out and sparkle in the light.
And glorious, bright colors endure on every piece, as the chair seat below shows.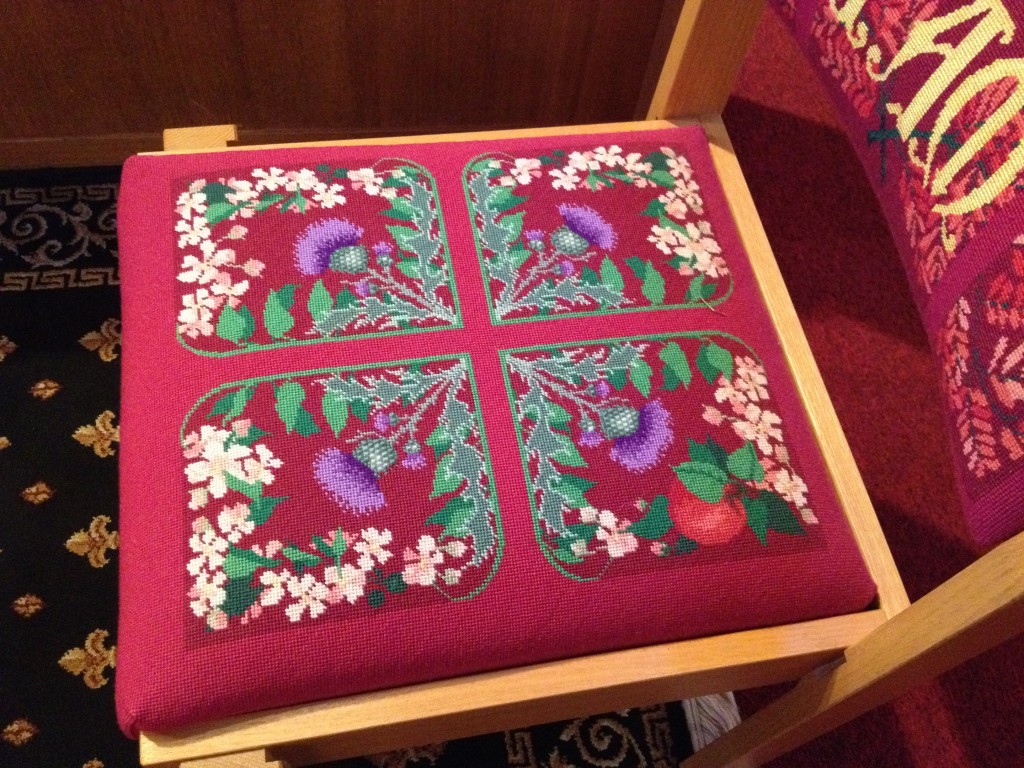 Needlepoint chair seat in glorious colors.
Colorado Columbine members enjoyed the needlepoint, the beautiful classical music by the organist and chatting with the stitchers of the St. Clare's Needlepoint Guild. The open house next year is January 9, 2016!
CCC-ANG members at St. Michael's in January.
Happy stitching, everyone, and we will see you all on January 19, 2015. We DO meet on the Martin Luther King Jr. Holiday.
Colorado Columbine Chapter, American Needlepoint Guild
Third Monday of each month except Aug & Dec., at 6:50 p.m.
Bethany Lutheran Church
4500 E. Hampden Avenue
Cherry Hills Village, CO 80113
Email us at columbineang@gmail.com for more information.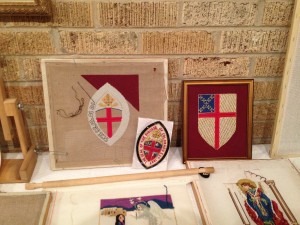 Works in progress by St Clare's Guild.
---
Comments are closed.