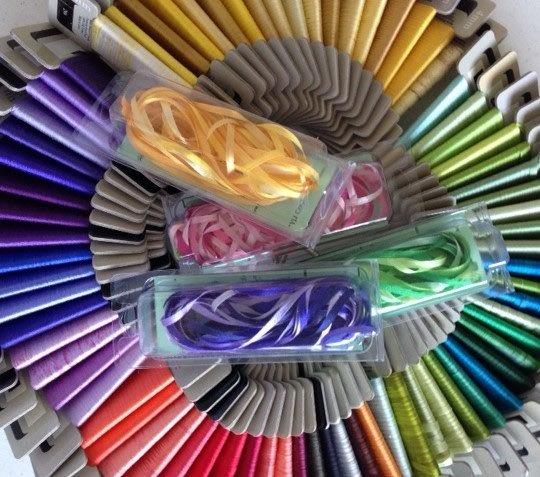 Title: Silk Ribbon Basics – Tips and Techniques for Getting Started
Date: September 19, 2016
Leader: Madonna         Materials Fee: $10        Level: Beginner
Description:  Learn everything you'll need to know to begin embellishing your canvas with silk ribbon.  Covering the basics for getting started, this "silk ribbon 101" program will include how to thread up, start and end a stitch, learn basic stitches and many good-to-know hints along the way. Participants will receive instructions and materials, see basic stitches demonstrated and have an opportunity to practice on their own. Sign up for this program at the June and July chapter meetings.
Colorado Columbine Chapter, American Needlepoint Guild
Meets third Monday of each month except Aug & Dec., at 6:30 p.m.
Bethany Lutheran Church
4500 E. Hampden Avenue
Cherry Hills Village, CO 80113
Email us at columbineang@gmail.com for more information. Follow us and see our finished needlepoint on Facebook: https://www.facebook.com/ColoradoColumbineAng
---
Comments are closed.